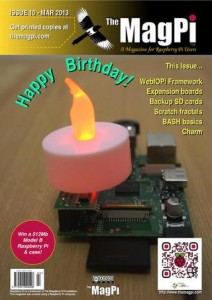 For people who follow the MagPi, you certainly see my WebIOPi article in the two last issues. Unfortunately, my article has been cut in two parts, and the second part has just been published in the march issue.
In the article, I explain how to control a L293 H-Bridge connected to GPIOs using WebIOPi and few macros. Then, I give instructions to add a webcam stream inside the webpage. You will also find few tricks to use a Pi on a battery using a voltage regulator.
Assembling these stuff together allow to build a web remote controlled camera robot, a rover if you prefer.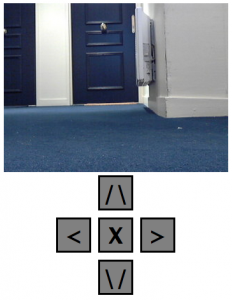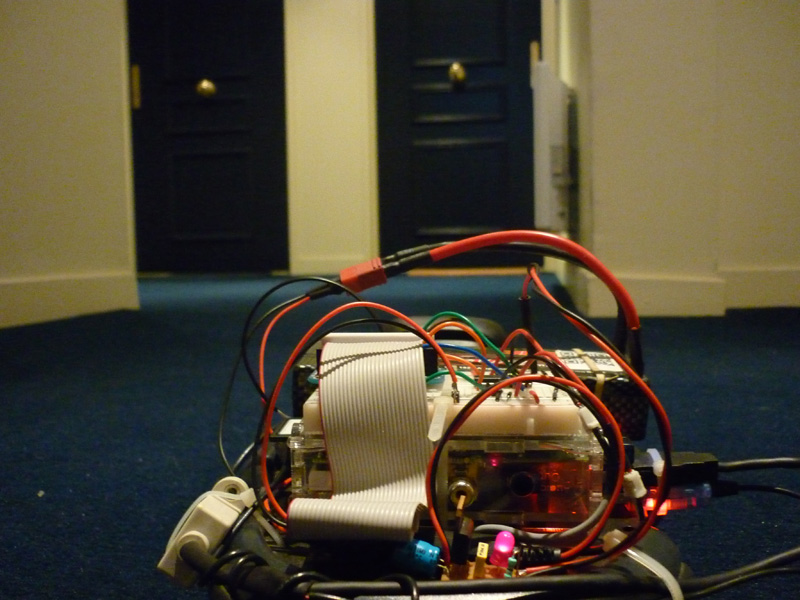 You can find another article that uses WebIOPi with a Raspberry and an Arduino to build another rover. You can see the result in video :